Personalized Eclectic Sterling SIlver Charm Necklace
Grey labradorite, clear quartz and soldered green amethyst charms gather on a long sterling silver beaded chain. The necklace is further customizable with the addition of large round molten coins in sterling silver, a slim sterling silver tag or a round pavé diamond charm.
Show product details...
Dimensions
Chain: 30"L
Labradorite Charm: approx. ⅜"L x ⅛"W (10mm x 4mm)
Clear Quartz Charm: approx. ⅜"L x ⅛"W (10mm x 4mm)
Soldered Amethyst Charm: approx. ⅝"L x ⅜"W (16mm x 8mm)
Molten Coin: 1"L x ¾"W (25mm x 19mm)
Tag: approx. 1¼"L x ¼"W (32mm x 6mm)
Pavé Charm: approx. ¼" diam. (6mm diam.)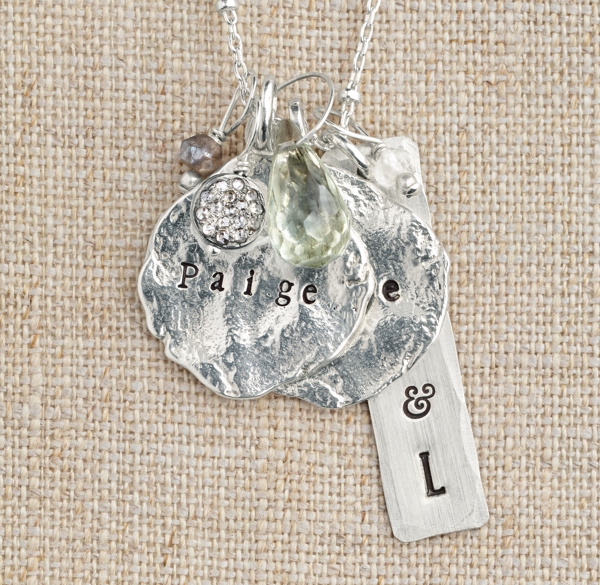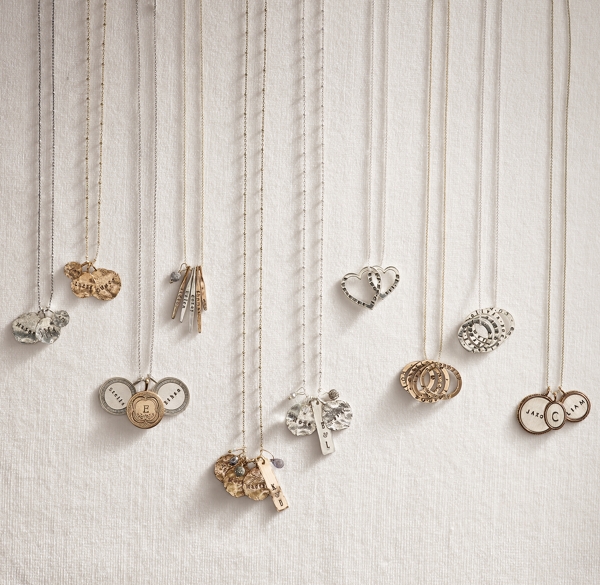 Customize An Heirloom Necklace
Choose and personalize the charms, then select a chain to create a one-of-a-kind heirloom necklace.
Learn more here.