Harlowe Wide Dresser Topper
This graceful collection borrows its design from an 18th-century dresser from Sweden, styled with bowfront drawers and gently shaped aprons that exemplify the enduring appeal of Rococo style.
Show product details...
Dimensions
Topper Overall: 56½"W x 18"D x 3"H
Small Interior Compartments: 10½"W x 17½"D x 2½"H
Large Interior Comparatment: 55"W x 17½"D x 2½"H
Topper Weight: 14 lbs.


Wide Dresser Overall: 58"W x 18½"D x 33"H
Wide Dresser with Topper: 58"W x 18½"D x 36"H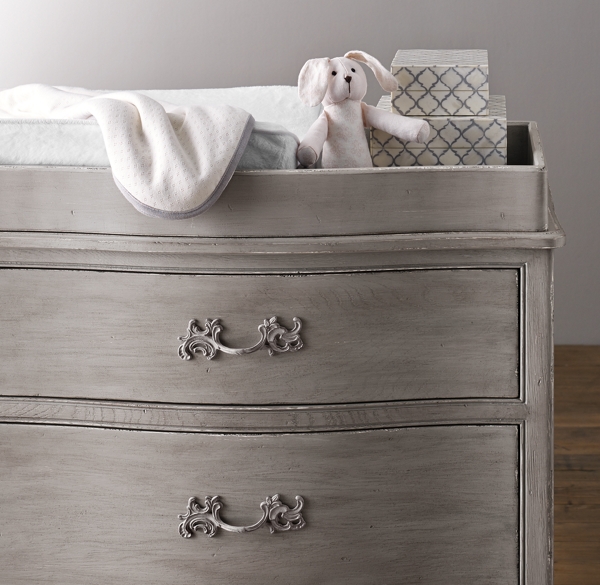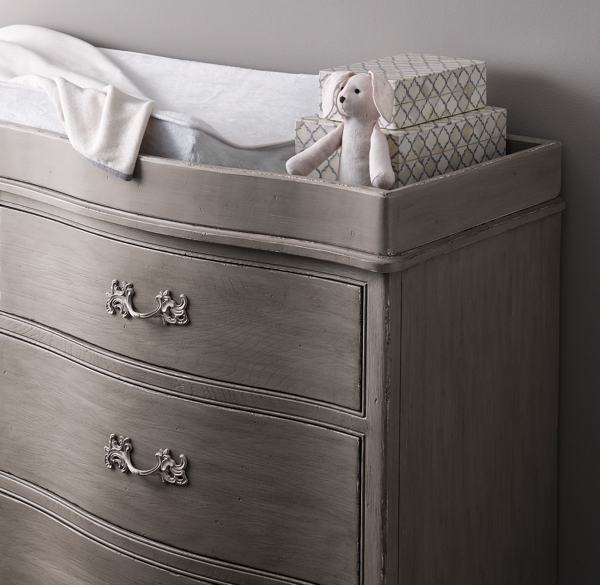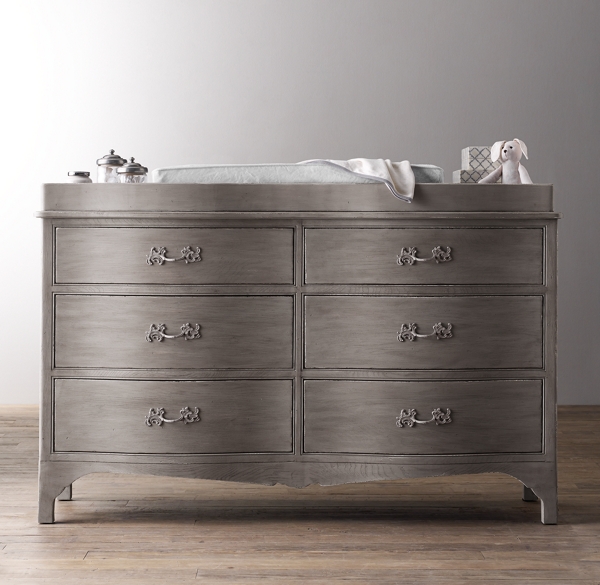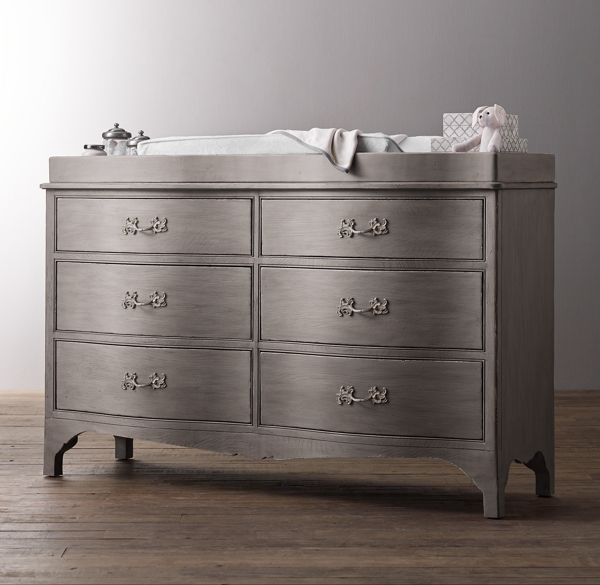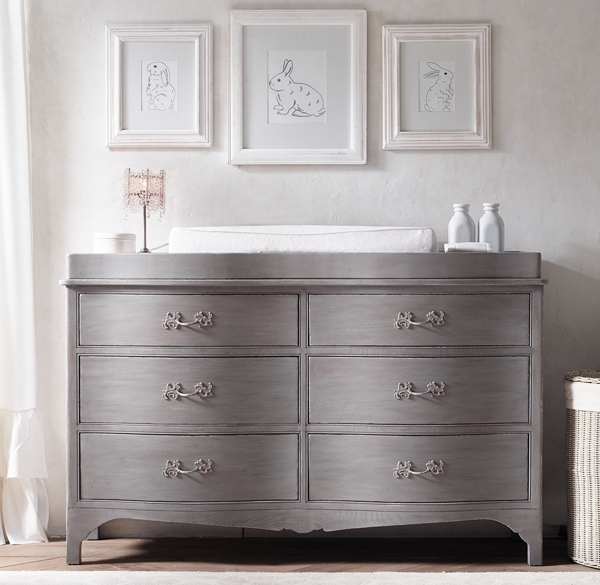 Shown in pewter grey.