X-Ray Photography Airplane
X-rays of classic toys reveal their structural make-up in fine detail. The original images are transferred to aluminum sheets using state-of-the-art infusion dyes that react with a special coating on the metal.
Created using x-ray images and a state-of-the-art metal printing technology
Distinctive prints illuminate the inner workings of classic toys
Printed on specially coated aluminum sheets
Mounts directly to the wall with included hardware
Choose from bulldozer, tram, plane or car
Sold individually or as a set of 4
Shown in plane.
X-Ray Photography Airplane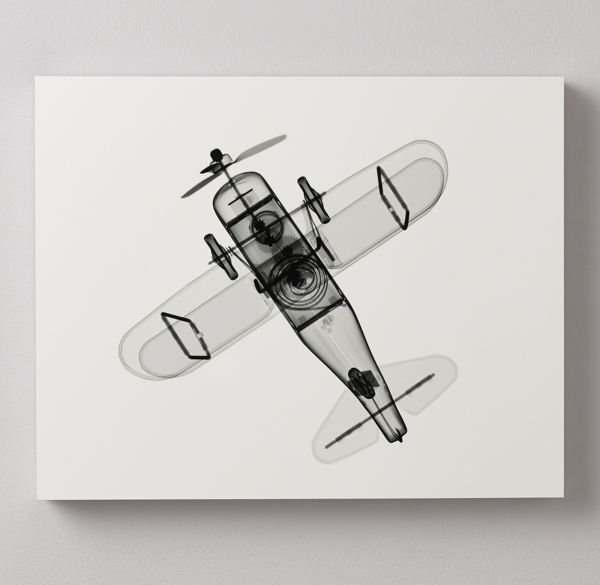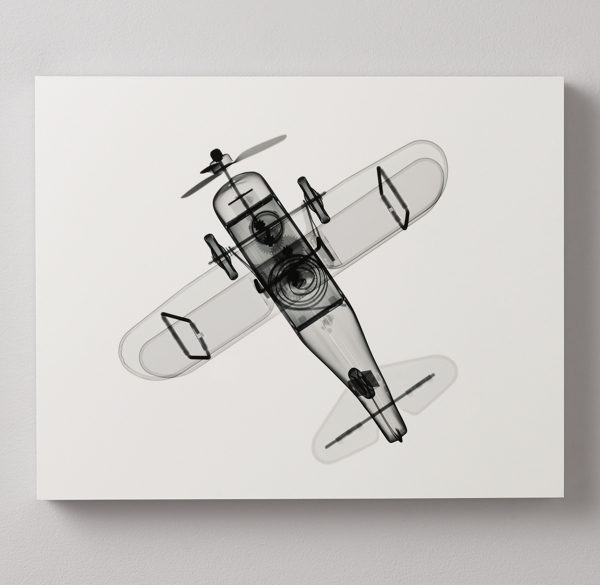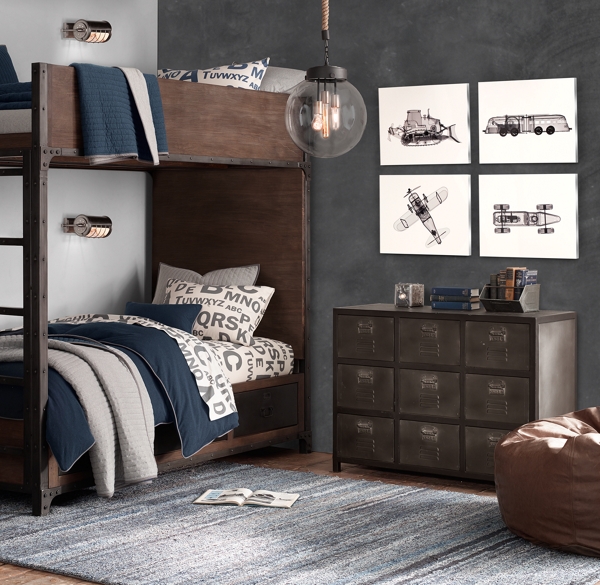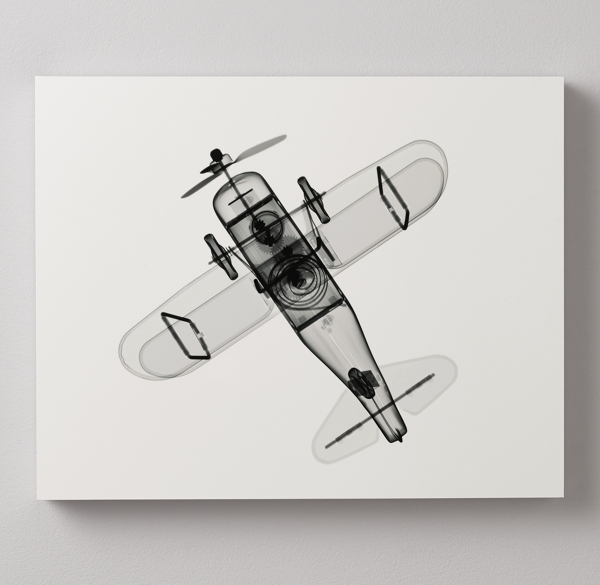 X-Ray Photography Airplane