Personalized Sterling Silver Stacking Ring Necklace
Keep this necklace elegantly simple with a single personalized ring, or layer on multiple rings in different shapes and metals. Choose from round or oval sterling silver rings, small or large.
Show product details...
Dimensions
Chain: 18"L
Small Round Ring: ¾" diam. (20mm diam.)
Large Round Ring: 1" diam. (25mm diam.)
Small Oval Ring: ¾"L x ⅝"W (20mm x 17mm)
Large Oval Ring: 1"L x ¾"W (25mm x 21mm)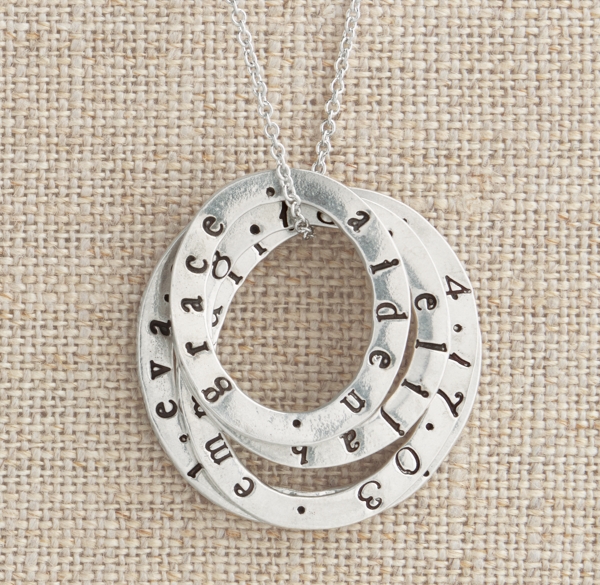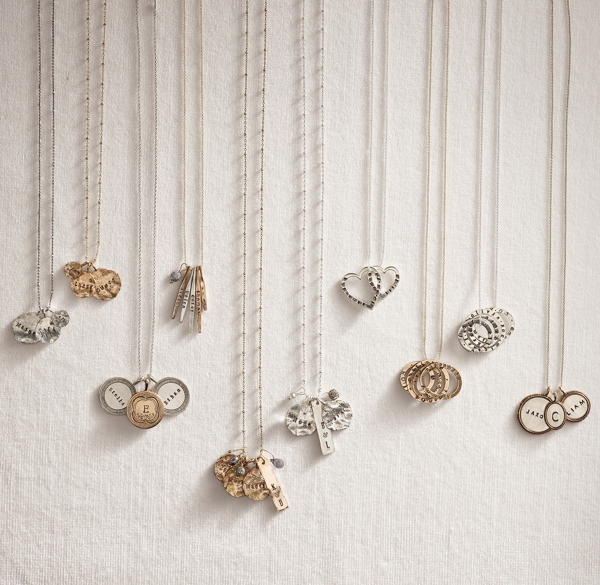 Customize An Heirloom Necklace
Choose and personalize the charms, then select a chain to create a one-of-a-kind heirloom necklace.
Learn more here.