Classic Sheer Belgian Linen Four-Poster Canopy Set
Our linen canopy panels boast the Masters of Linen seal – a guarantee that the European flax is grown and processed in accord with strict environmental and labor standards. Sourced from Belgium's oldest mill, our breezy, lightweight canopy drapery is tailored from pure linen of uncommon quality to beautifully recreate the elegance of a classic, four-poster canopy bed.
Canopy panels are 100% Belgian linen; sewn in the USA
Hidden tabs attach easily to the hardware, even around corners and brackets
Brackets mount directly to the ceiling, supporting the rectangular canopy structure over the bed
Set includes 4 fixed rods, 4 corner pieces and 8 ceiling brackets; rods hang 5" from the ceiling
Available in twin and full/queen sizes in a set of 4 or 8 panels
Imported
Dry clean only
In optic white with distressed white hardware
Professional installation recommended
Classic Sheer Belgian Linen Four-Poster Canopy Set
Canopy Panels: 120"L x 50"W
Twin Hardware Overall: 79¼"L x 42¾"W
Full/Queen Hardware Overall: 84¾"L x 64¾"W
Rods: 1¼" diam.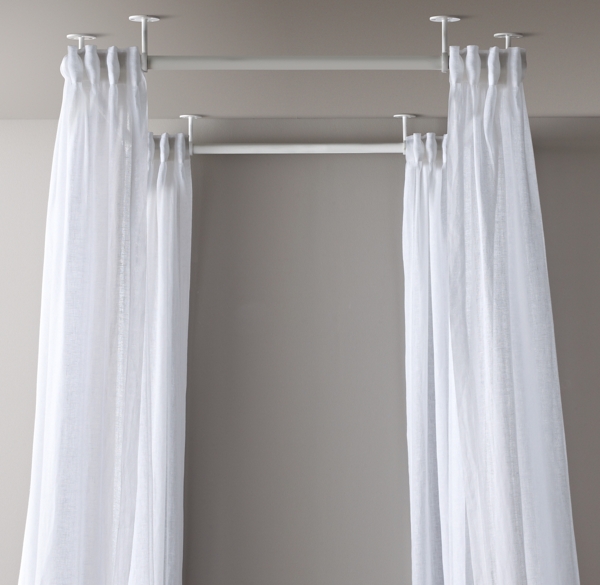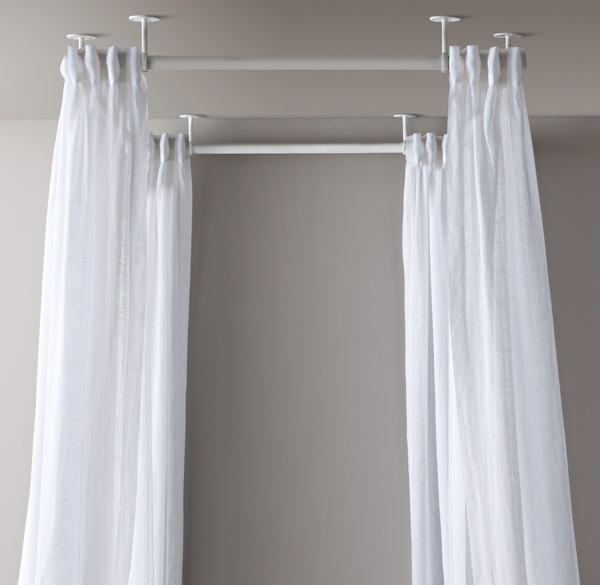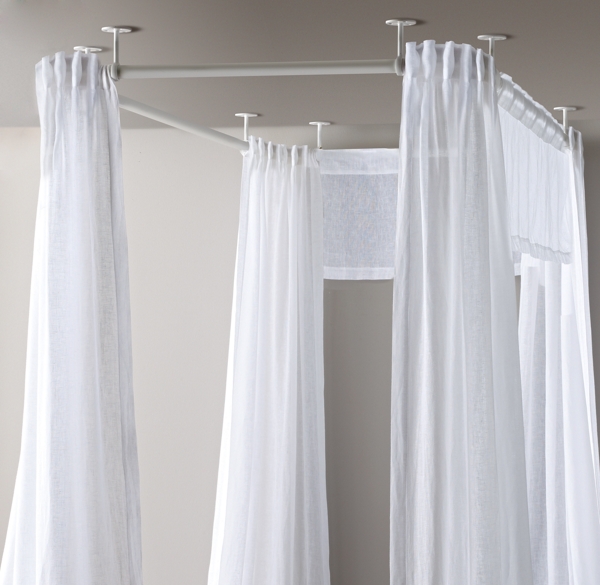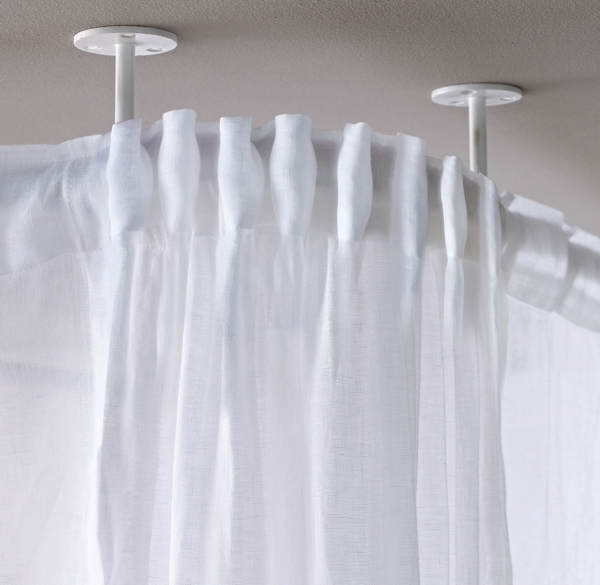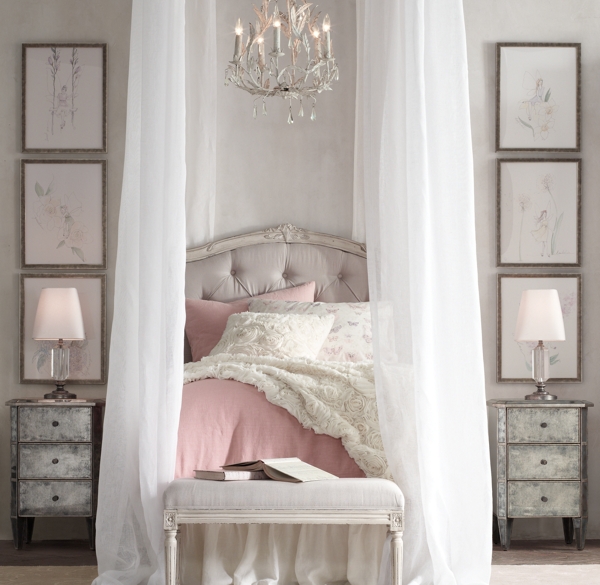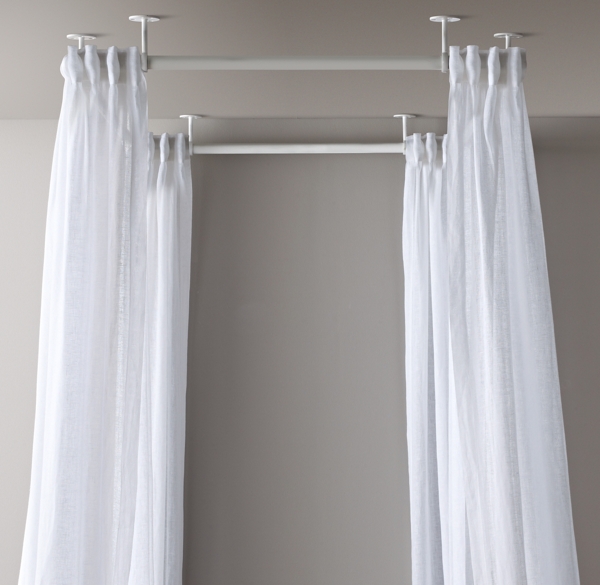 Classic Sheer Belgian Linen Four-Poster Canopy Set