Hand-Folded Paper Butterfly Art
In an original design created just for us, a bevy of butterflies flutters across a white ground, casting delicate shadows with the changing light.
Butterflies are cut from acid-free, fine-art paper, and then individually folded by hand
Affixed by hand to an acid-free, archival-quality mat board
Set behind acrylic and encased in a wood frame
Frame has a white finish
Hangs vertically or horizontally
Available in small and large; small sold individually or as a set of 3 (one of each color)
In white, script or petal
Large shown in petal.
Hand-Folded Paper Butterfly Art
Small: 20" x 14"
Large: 41" x 33"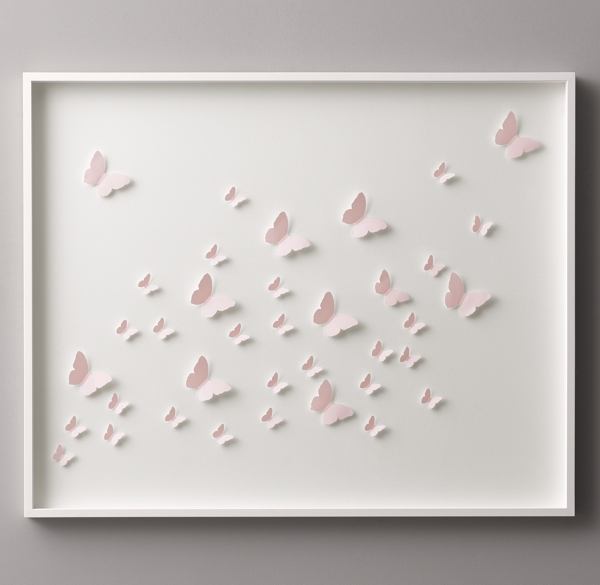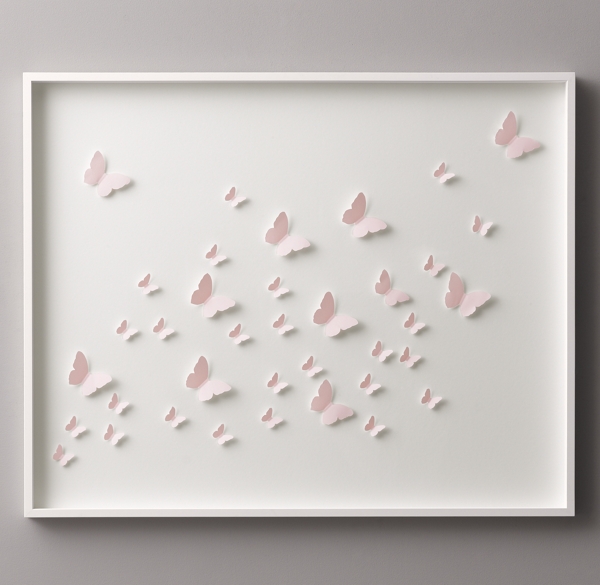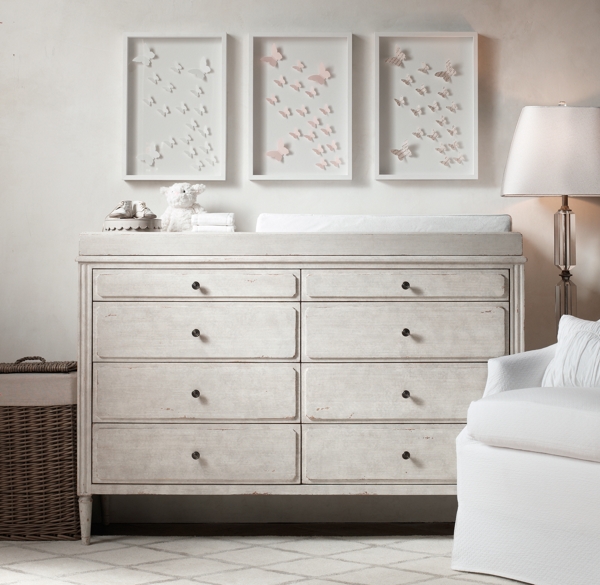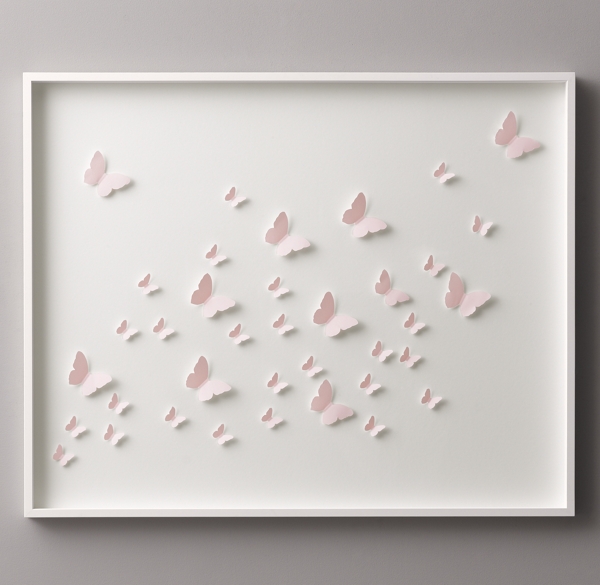 Hand-Folded Paper Butterfly Art