42" Orbit Spitfire Velvet Chair
Its polished aluminum exterior was inspired by World War II aircraft, while its upholstery and all-encompassing orb shape offer a more space-age irresistibility. Either way, our Spitfire chair is sure to please children (and inner children) of all ages.
Sleek, aluminum-clad back and base accented with steel screws
Upholstered in leather or stain-resistant fabric with a removable, channel-sewn cushion
Chair swivels a full 360 degrees
For normal daily care, dust with a feather duster or wipe with a clean, dry cloth
To maintain the shine, buff occasionally with metal polish
42" size recommended for ages 6 and up
Stocked in plush graphite velvet. All other options available via special order.
42" Orbit Spitfire Velvet Chair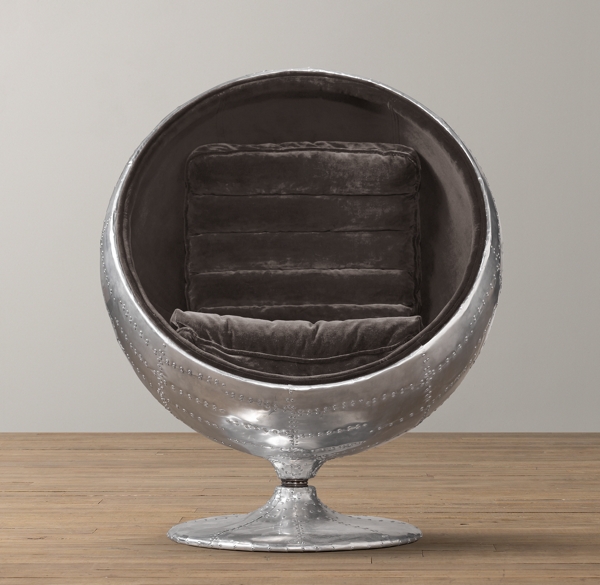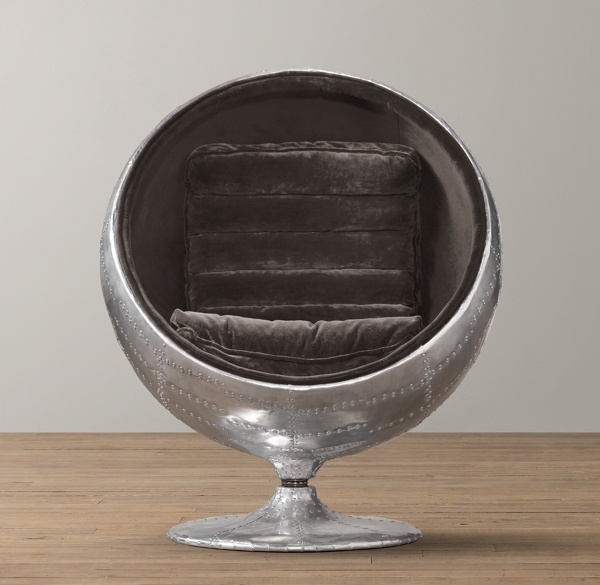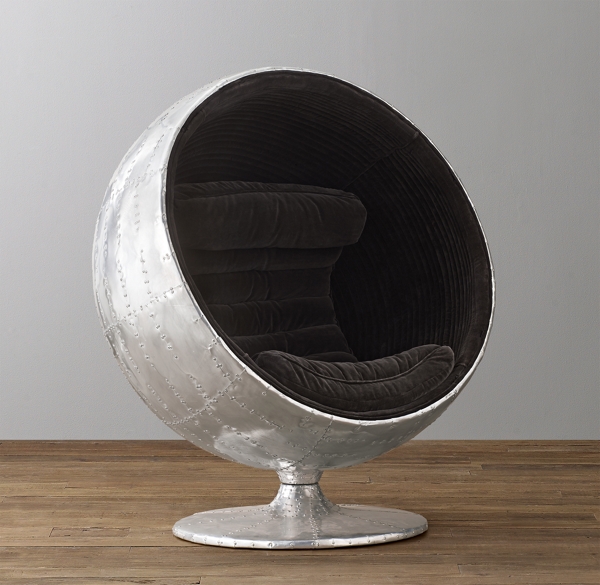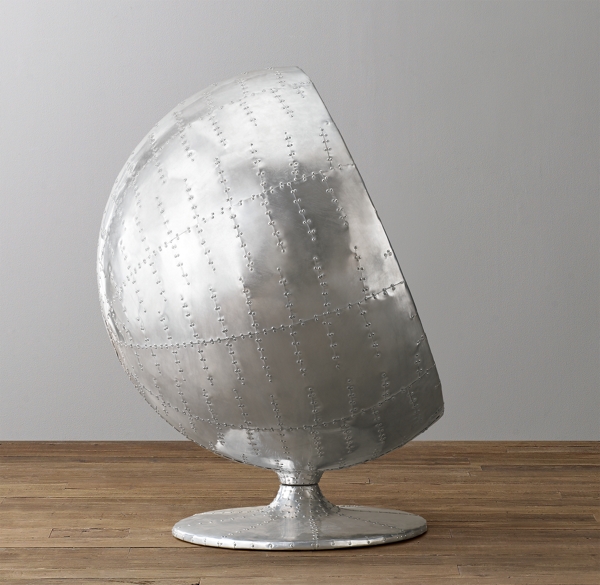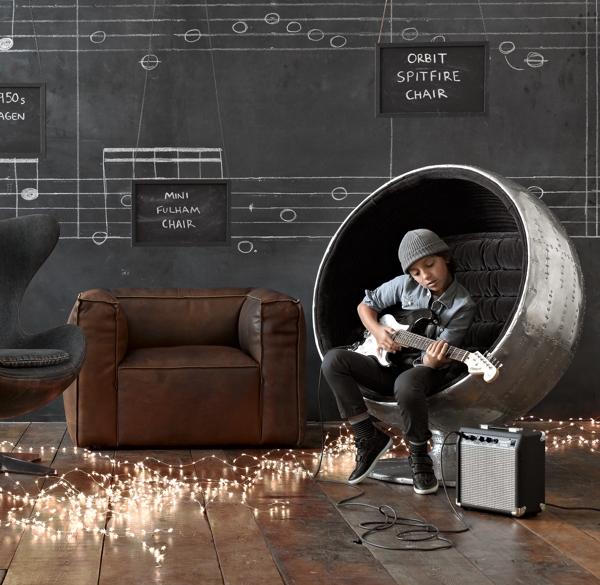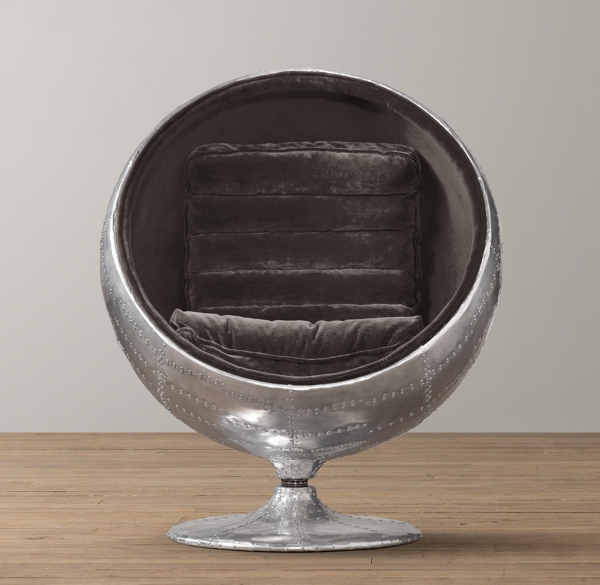 42" Orbit Spitfire Velvet Chair