Luxe Faux Fur Booties
$24 - $29
Special

$13.99 - $23
Inclement weather is no match for these extra-cozy booties. Expertly woven from finely spun strands, our luxuriant faux fur captures the natural weight, depth of color and indulgent softness of genuine fur while keeping tiny toes toasty warm.
Lush pile is impeccably woven for realistic beauty and inviting softness
Offered in arctic fox (variegated shades of ivory), mink (variegated shades of rich beige and grey), snow leopard (variegated shades of rich beige and white with taupe spots), lion (variegated shades of rich beige and brown), bear (variegated shades of brown) and wolf (variegated shades of black, grey and white)
Arctic fox: shell is 37% modacrylic, 32% polyester, 31% acrylic
Mink: shell is 74% acrylic, 26% polyester
Snow leopard: shell is 62% acrylic, 25% modacrylic, 13% polyester
Lion: shell is 78% modacrylic, 12% acrylic,10% polyester
Wolf: shell is 79% modacrylic, 21% polyester
Bear: shell is 82% modacrylic, 18% polyester
Lined with silky polyester plush
Polyester soles have non-slip dots for safety
0-12 months and 12-24 months sizes include Velcro side opening
Imported
Machine wash
Catalog and Web only
Shown (top to bottom, left to right) in bear, mink, snow leopard, arctic fox, lion and wolf.
Luxe Faux Fur Booties
Sizes: 0-12 mos., 12-24 mos., small (2-4 yrs or U.S. sizes 8-10), medium (4-6 yrs or U.S. sizes 11-1), large (6-8 yrs or U.S. sizes 1-3) and extra-large (8-10 yrs or U.S. sizes 3-7)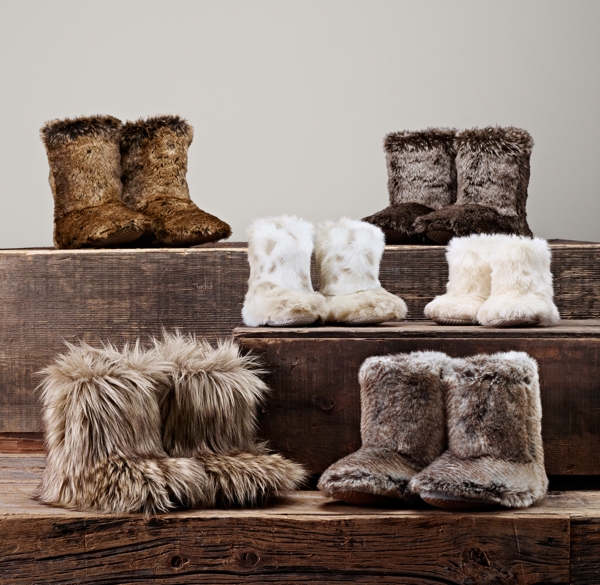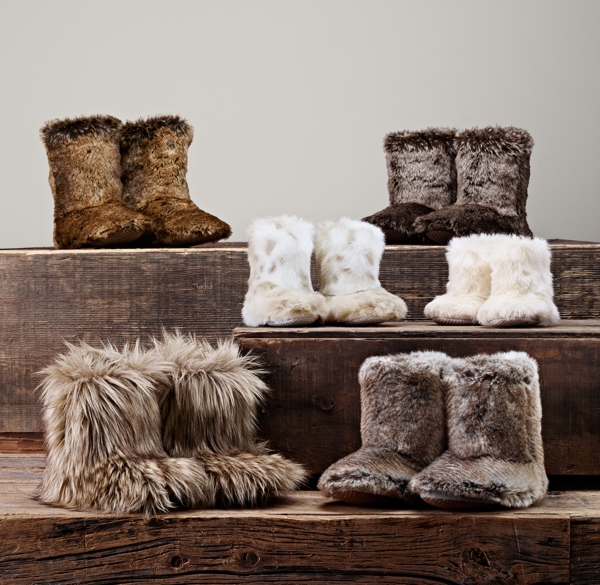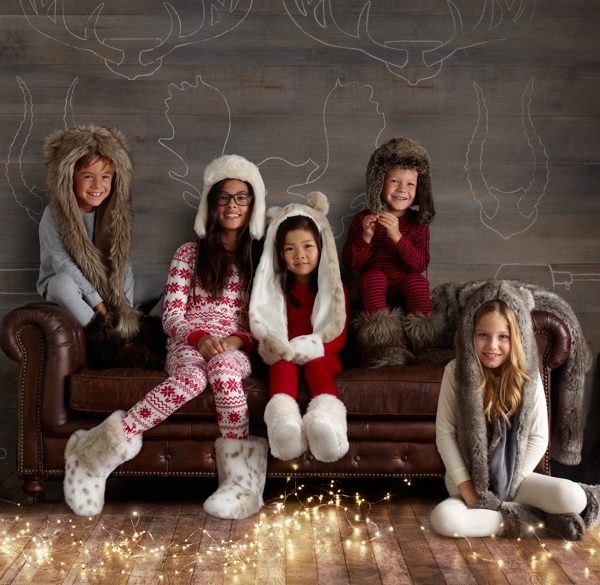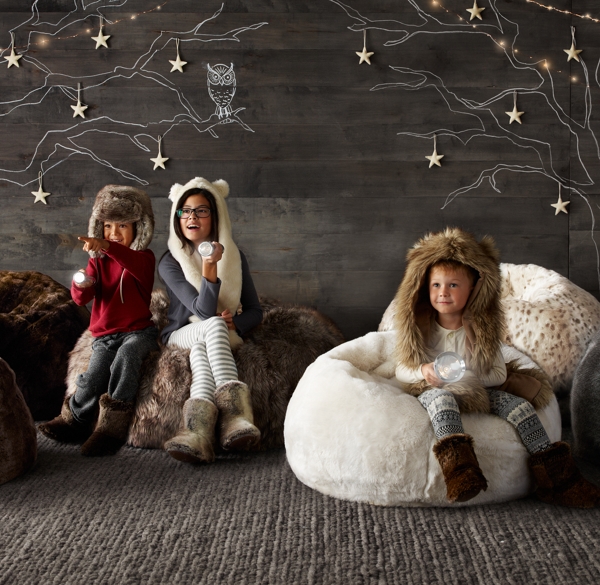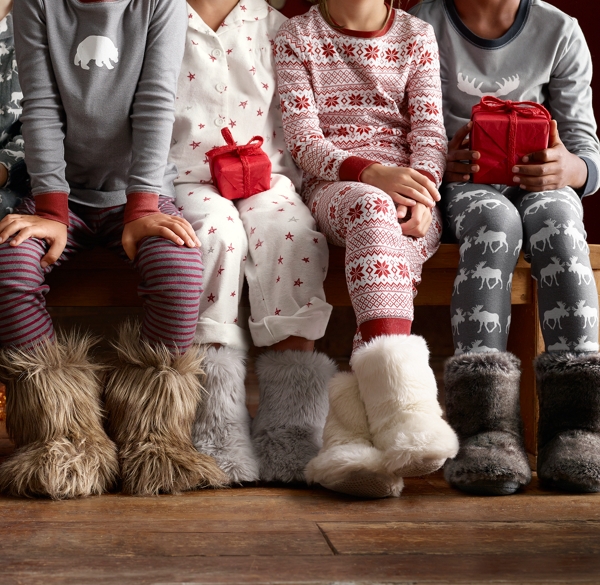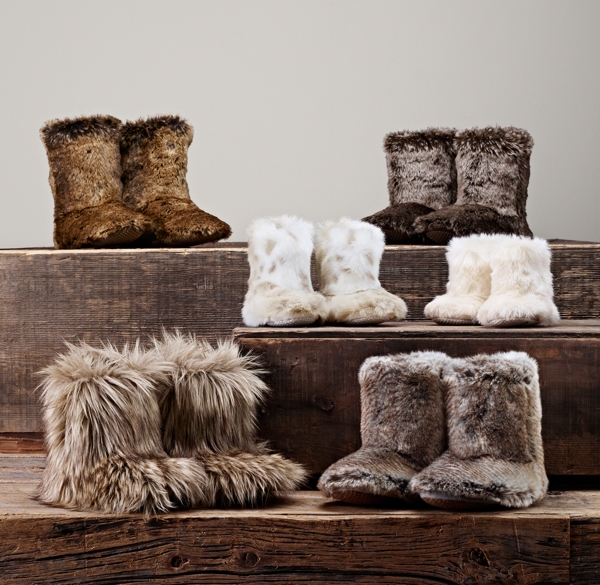 Luxe Faux Fur Booties
$24 - $29
Special

$13.99 - $23