Converto™ Trailer
- No Longer Available -
The tricycle and trailer are expertly crafted with steel and cast-aluminum alloy frames that won't rust or wear out. Both guarantee years of riding and hauling.
Tricycle is designed to accommodate growing children and advance skill levels
Classic tricycle converts easily to a two-wheeled bike
Low-profile design of tricycle allows kids to learn without training wheels
Durable solid rubber tricycle tires have ball bearings for easy pedaling
Trailer has front and side panels are built from durable, lacquer-finished hardwood
Trailer frame and connecting bar are made of steel
Trailer has non-corrosive aluminum bottom
Curved hitching bar keeps trailer upright during turns
Durable solid rubber tires have ball bearings that allow trailer wheels to turn easily
Non-painted, no-chip finish on trailer
Tricycle and trailer feature spokeless wheels for safety
Tricycle fork and frame and trailer frame have a lifetime guarantee
Assembly required for tricycle and trailer
Both items are made in the USA
Ages 3 years and up for both items
Catalog and Web only
Converto™ Trailer
Tricycle: Seat, 15½"; 36"L
Trailer: 16"W x 21"L x 5½"D; 14½ lbs.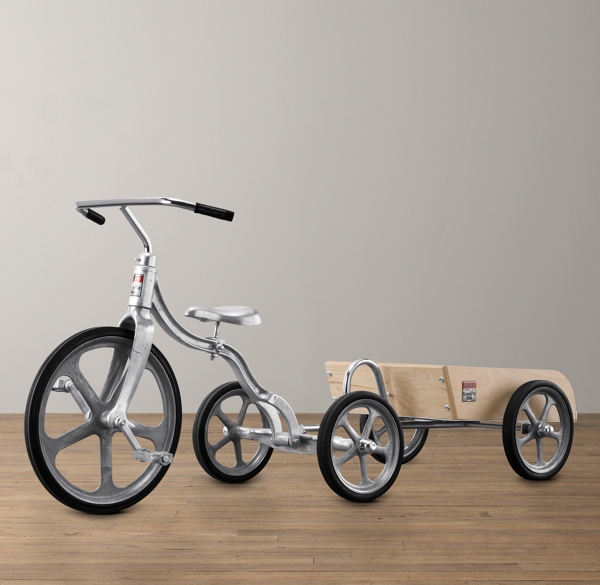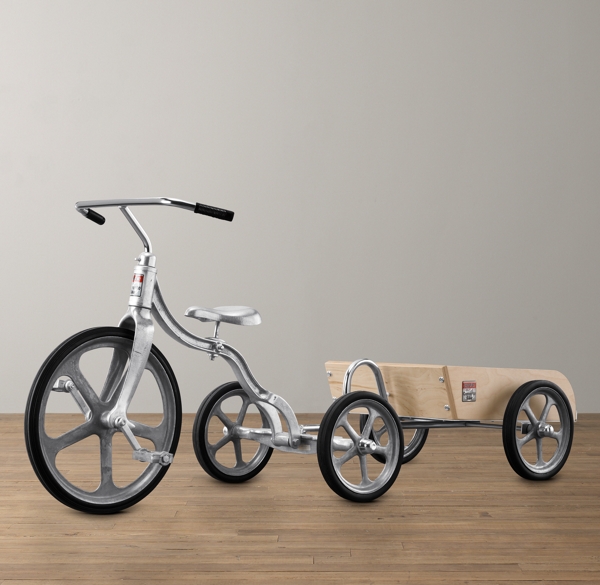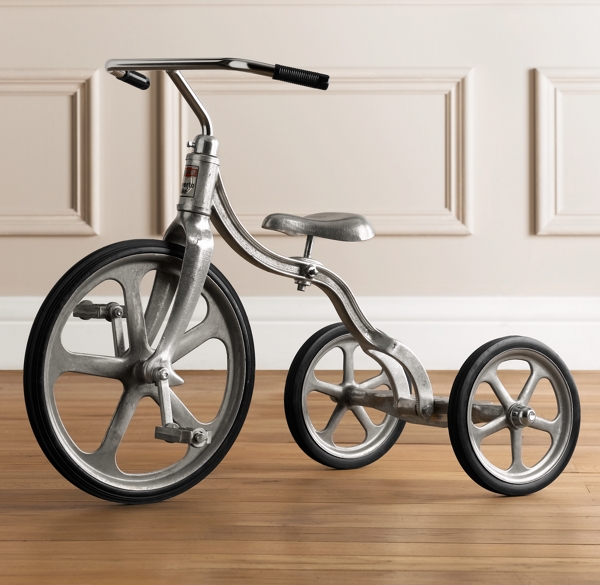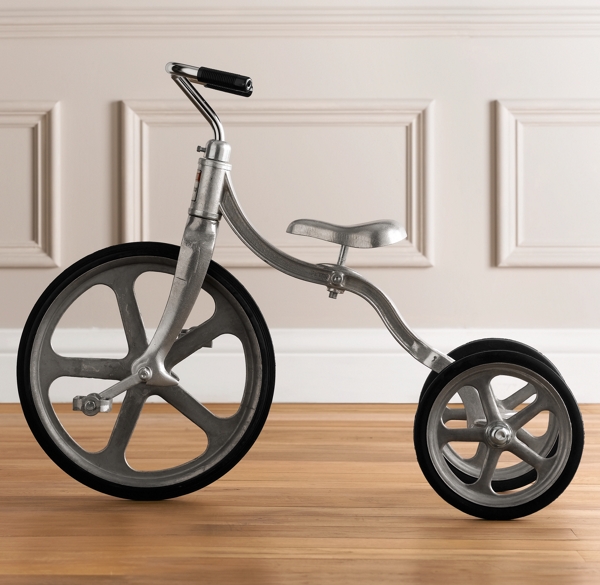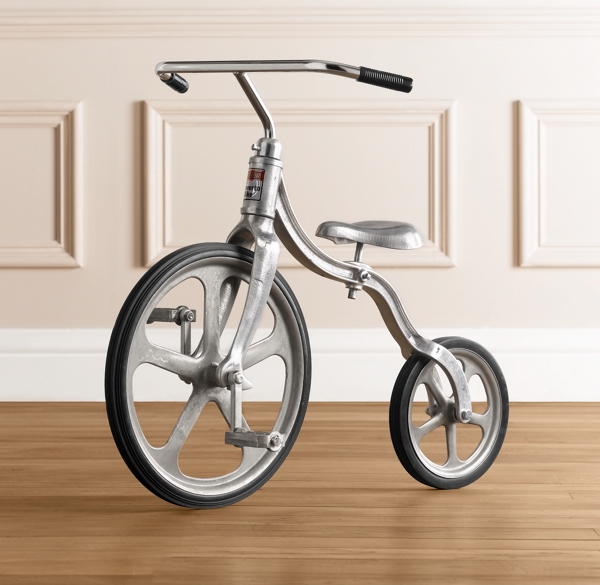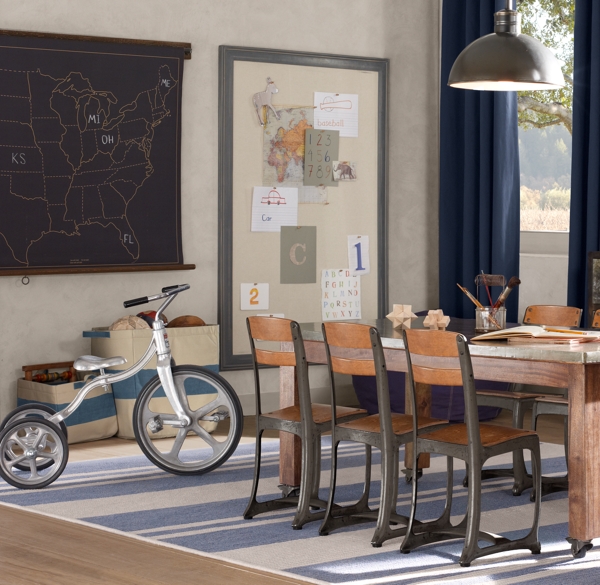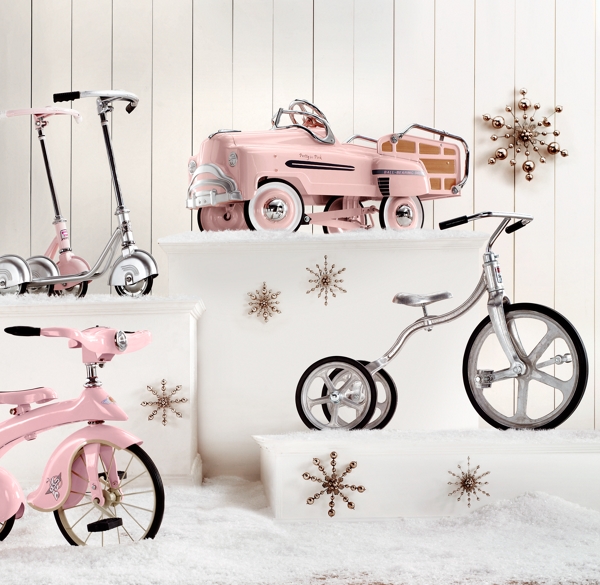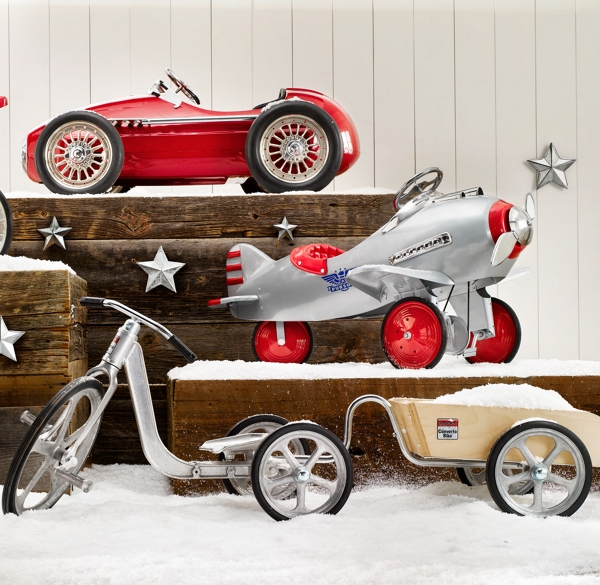 Product Not Available
We're sorry. This product is no longer available
Please continue browsing.